On Leave
July 01, 2021

to

December 31, 2021
Fields of Study
African and Diaspora Studies
Modern/Contemporary Art
Areas of Interest
Modern and Contemporary, African
Biography
As a scholar, curator, and critic of modern and contemporary African art, my research documents, analyzes, and publicizes the work of artists who have been active in Africa and its diaspora since the beginning of the 20th century. I engage broadly with the scholarship, across disciplines, which is now re-defining the ways we understand the global faces of modernity. African painters, sculptors, photographers and other "modern" artists have been ignored or marginalized, even when they have participated in the great artistic movements of the 20th century. In my art historical writings, I have tried to complicate these interactions between artistic modernism and Africa's arts and artists. In my curatorial and art critical practices, I have been particularly interested in contemporary artists whose work helps us think through the archive of modernity. 
Selected Publications
"Talking Past while Face to Face: Primitivism in the 21st Century" in History: Art and Blackness in Canada (McGill-Queens Press, Royal Ontario Museum, forthcoming 2020).
"Intentions rétromodernistes à Dakar : trouver le moderne dans le contemporain" in Maureen Murphy and Mamdou Diouf (eds.), Dakar: Scènes, actors, et décors artistiques: Reconfigurations locales et globales? (Dijon: Les Presses du réel, 2020).
"Re-imaginings of Global Modernity in the Age of Neo-Liberal Patronage: The History Paintings of Julie Mehretu" in Jordan Bear and Mark Phillips (eds.) Re-thinking History Painting (McGill-Queen's University Press, 2019).
Mapping Modernisms: Indigenous and Colonial Networks of Artistic Exchange, co-editor with Ruth B. Phillips (Durham, N.C.: Duke University Press, 2018).
"El-Anatsui's Abstractions and the New Global" in Ruth Iskin (ed.), Reenvisioning the Contemporary Canon: Perspectives in a Global World (New York: Routledge, 2017): 105-121.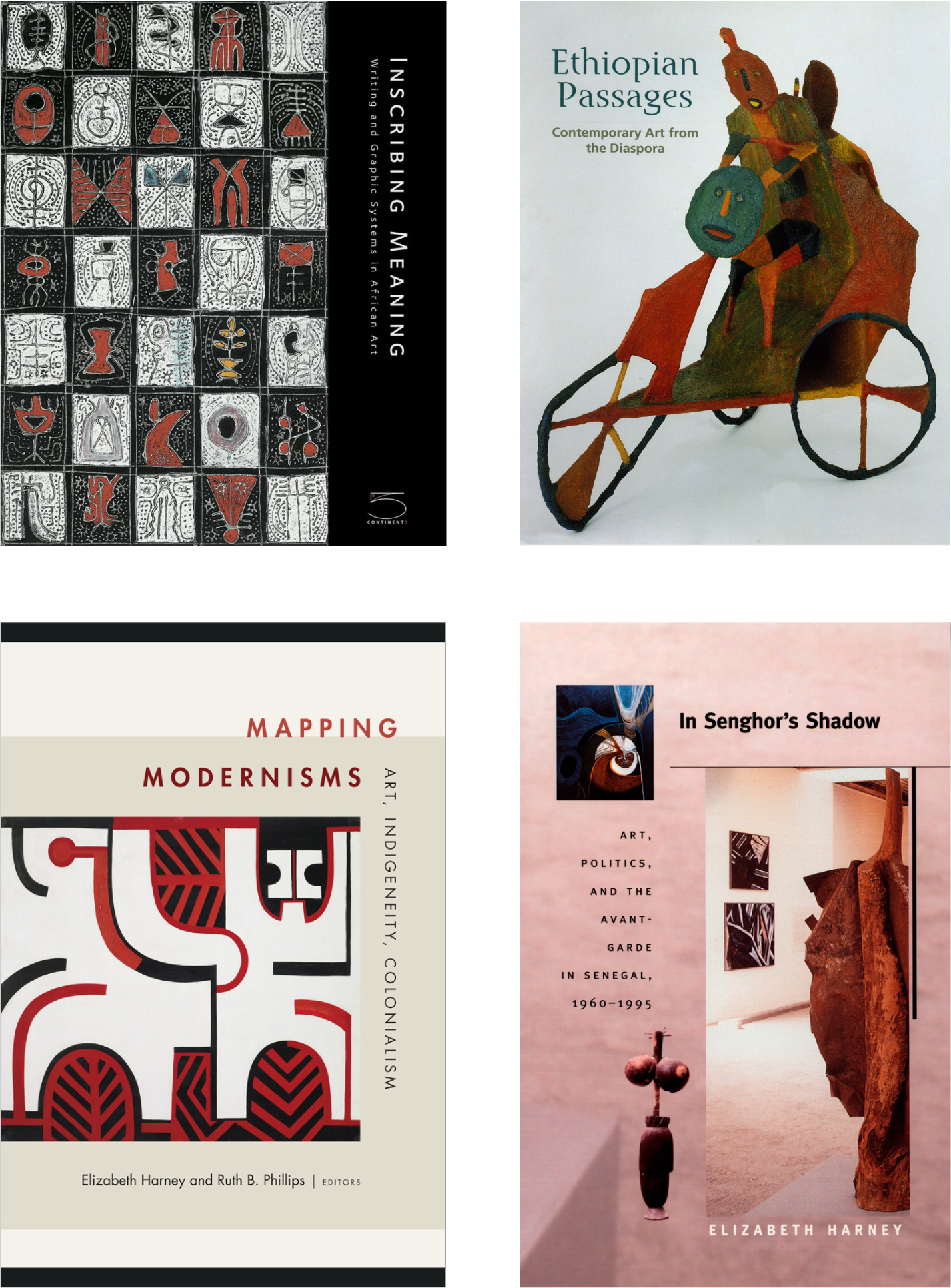 Education
PhD, University of London, School of Oriental and African Studies, 1996
Administrative Service
Associate Chair, Graduate Studies, 2018-present