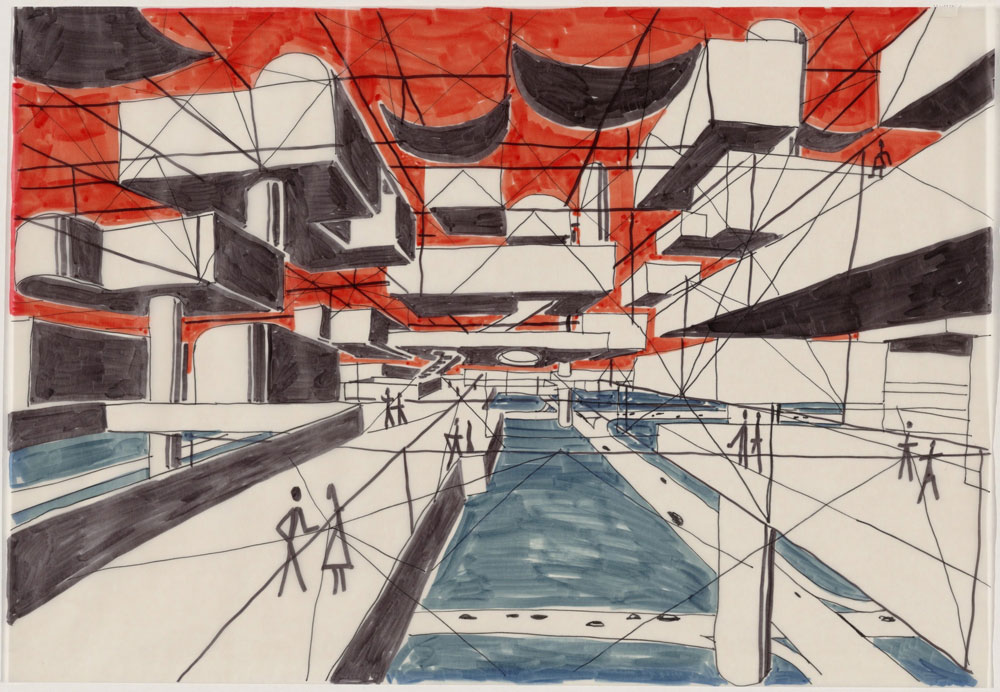 The Department has long been at the forefront of architectural research, through the work of distinguished faculty such as Professors Emeriti Joseph W. Shaw, archaeologist of Minoan cities, and Douglas Richardson, scholar of modern architecture in Canada. Today, three faculty members are dedicated primarily to the study of architecture, and several others engage substantially with architecture, landscape, urbanism, and spatial issues. While faculty research interests are quite diverse, they converge around a number of broad themes, including architecture and movement or migration; the built environment and cultural, religious, and gender/sexual identity; and relationships between images of architecture and the materiality of buildings.
Our students draw on strong intellectual resources across the University, including the John H. Daniels Faculty of Architecture, Landscape, and Design, as well as acclaimed programs in archaeology, regional studies, and the history of science and technology. The Department is based in one of the largest cities in North America, offering excellent examples of indigenous, colonial, and modern architecture, as well as a vibrant contemporary design culture. Our former students have joined the architectural history faculty of Harvard University, Princeton University, the Illinois Institute of Technology, and University College London.
Architectural History Working Group
The Architectural History Working Group explores research and teaching on architecture. Whether your principal research is on architectural history or you engage with it more selectively, your participation in this group is warmly welcomed. To see a list of all upcoming and past meetings, please visit the Architectural History Working Group webpage.
| Faculty | Areas of Interest |
| --- | --- |
| Christy Anderson | Renaissance and Baroque architecture, urbanism and landscape; history of materials; ships and other maritime spaces; classicism and local traditions; architectural books and their readers |
| Jill Caskey | Medieval architecture and art; Mediterranean architecture and art; Global Middle Ages; patronage; pilgrimage; southern Italy |
| Joseph L. Clarke | 19th- and 20th-century architecture and urbanism; European architectural theory; architectural technology and media; sound and acoustics |
| Ethan Matt Kavaler | Late Medieval and early modern art and architecture; Gothic architecture; antique architecture in the Low Countries and Northern Europe; ornament; microarchitecture; notions of classicism and the vernacular |
| Carl Knappett | Aegean Bronze Age built environments and material culture; Minoan palaces and towns |
| Evonne Levy | Early modern art and architecture, Jesuit art and architecture, work and biographical legacy of Bernini, Colonial Latin American baroque art and architecture, historiography of baroque architecture, global reception of the work of Heinrich Wölfflin, early modern intermediality |
| Heba Mostafa | Medieval Islamic architecture and urbanism; sacred space; pilgrimage; Islamic Egypt; Islamic Jerusalem |
| John Paul Ricco | Contemporary art; queer theory; sex and architecture; politics and ethics of contemporary architecture and urbanism; visual culture; continental philosophy |
Mausoleum of Kazi Zade Rumi, 1434–35, Shah-i-Zinda Complex, Samarkand, Uzbekistan.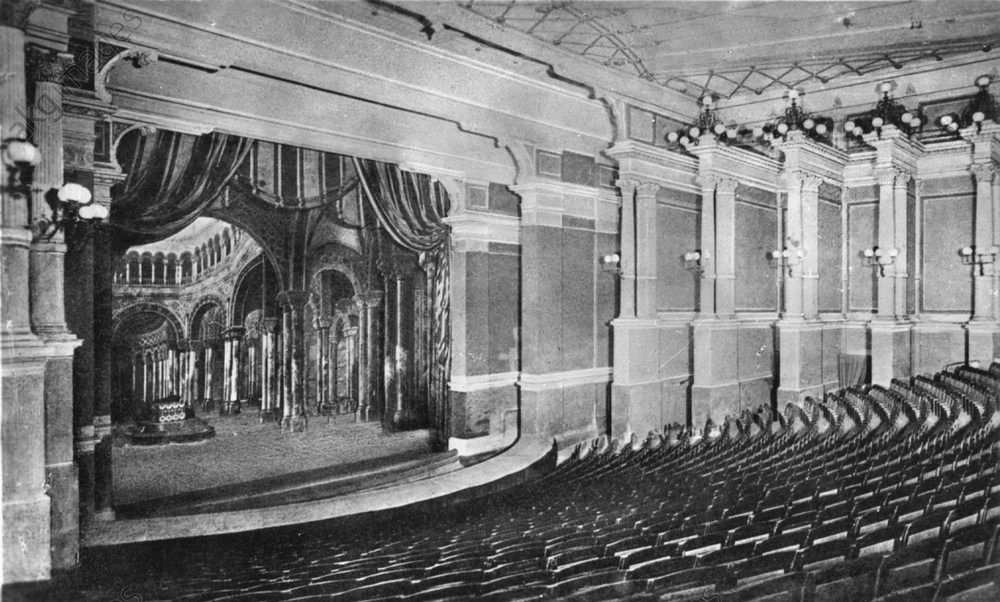 Festspielhaus, Bayreuth, Germany, 1872–76. Paul Otto Brückwald, architect. Interior photo from 1930s showing 1882 Parsifal set.
Corinthian Capital, Forum of Augustus, 2 BCE. Museo dei Fori Imperiali, Rome.