Campus
Downtown Toronto (St. George)
Areas of Interest
Late Medieval and Early Modern art in Northern Europe
Biography
My research addresses the arts in northern Europe of the late medieval and early modern period, especially that of the Low Countries across all media. I am presently concerned with issues of devotional practice and affective engagement, ornament, embodiment, identity formation, and artistic mode. My current project is a thematic study of Netherlandish sculpture in this period. My past research has treated the vital and continuing tradition of Gothic design during the fifteenth and early sixteenth century and the problems of secular imagery in the work of Pieter Bruegel and his Netherlandish contemporaries. I am Director of the Centre for Renaissance and Reformation Studies and am cross-appointed to the Centre for Medieval Studies.
Selected Publications
The Spencer Album: Drafting Netherlandish Sculpture in the Sixteenth Century, with Krista De Jonge (Turnhout: Brepols). Forthcoming.
Netherlandish Culture of the Sixteenth Century. Urban Perspectives.  Ethan Matt Kavaler and Anne-Laure Van Bruaene, eds.  Turnhout: Brepols. In press.
Renaissance Gothic.  Architecture and the Arts in Northern Europe 1470-1540.  London and New Haven: Yale University Press, 2012.
Le Gothique de la Renaissance.  Monque Chatenet, Krista De Jonge, Ethan Matt Kavaler, and Norbert Nussbaum, eds.  Paris: Picard, 2011.
Pieter Bruegel: Parables of Order and Enterprise.  Cambridge: Cambridge University Press, 1999.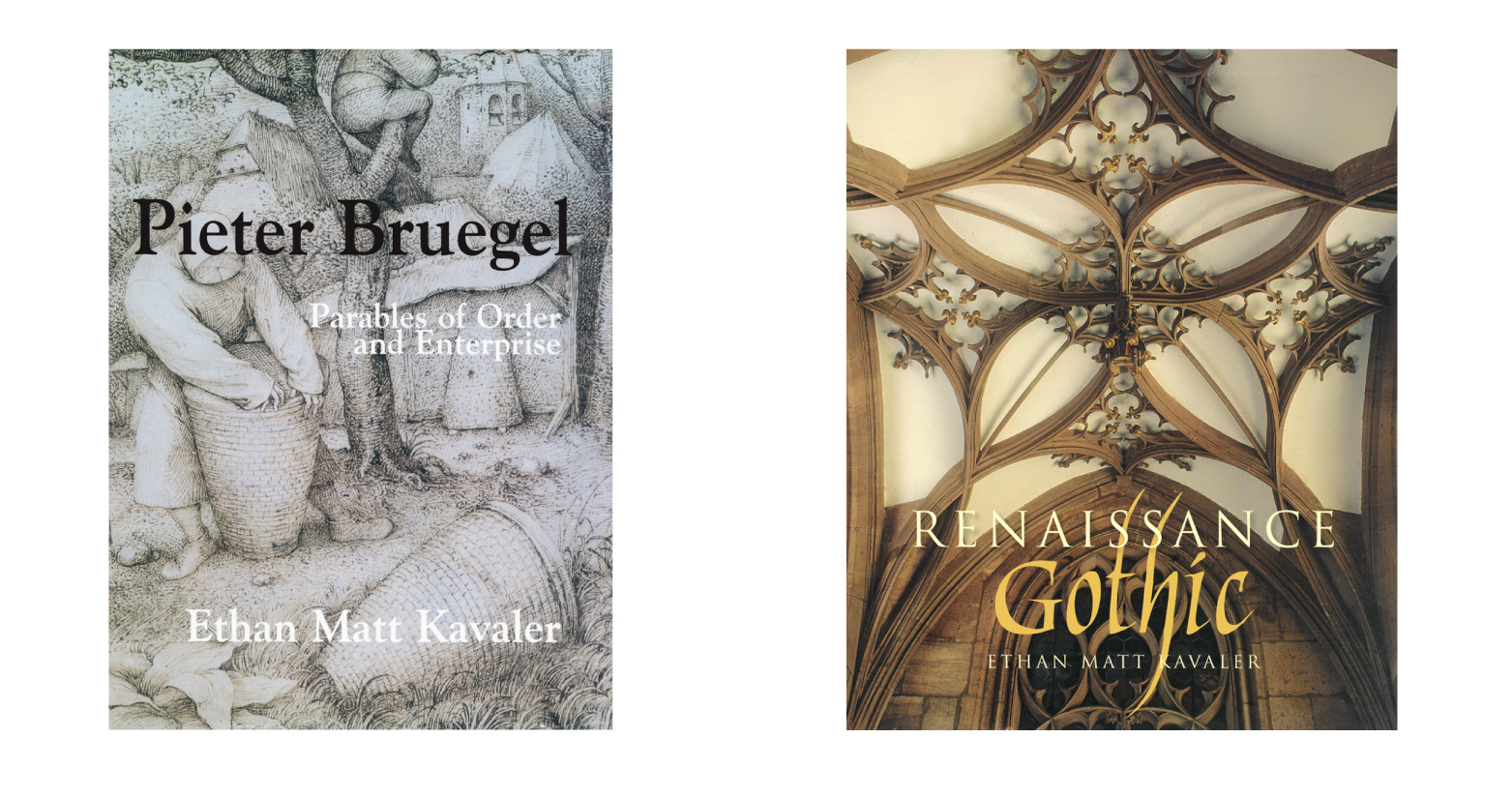 Education
PhD, New York University, Institute of Fine Arts
MA, Columbia University
BA, Harvard College
Doctor honoris causa, Université de Liège, Belgium