Image Services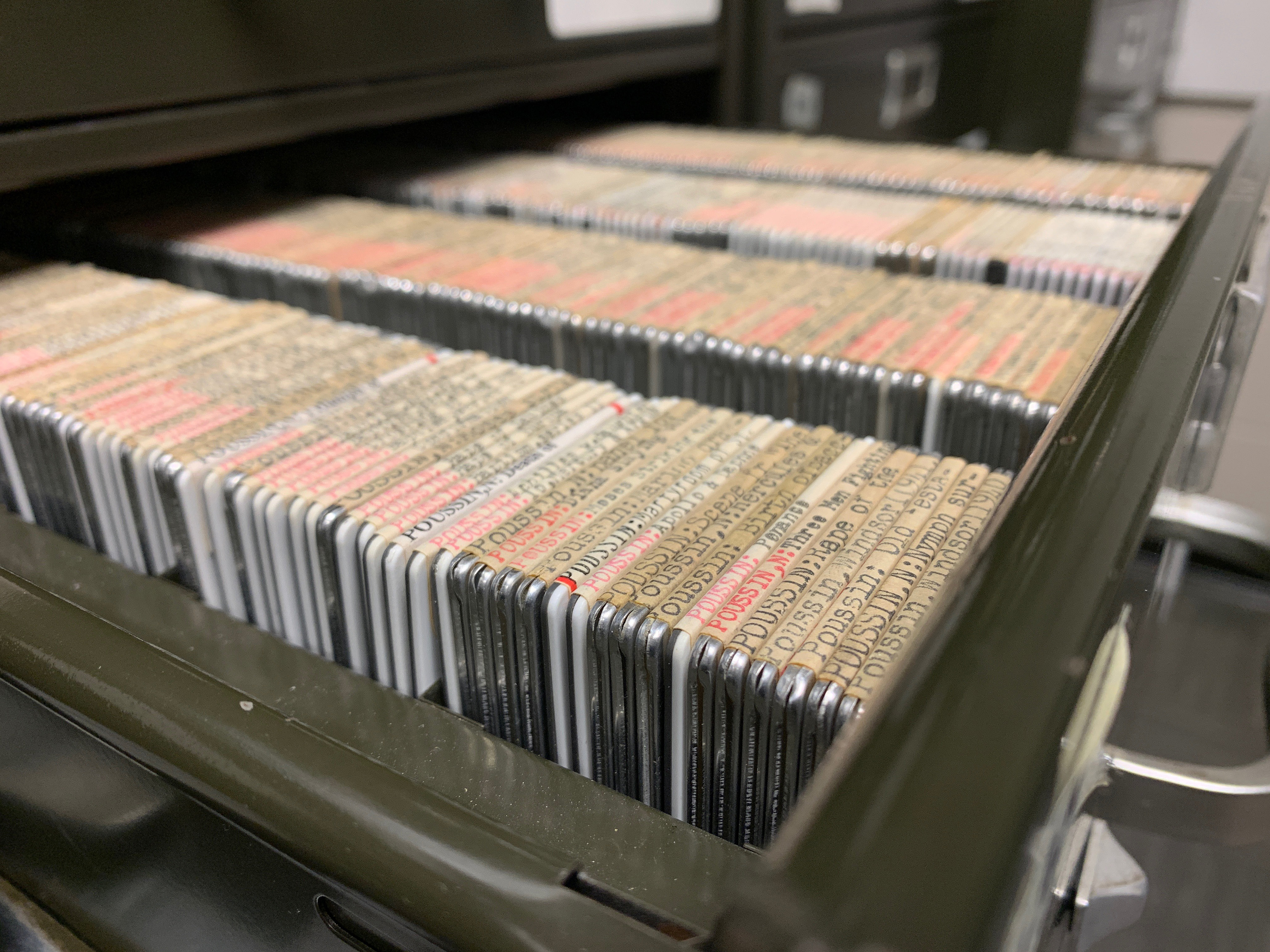 Visual Resources in the Department of Art History are facilitated through the Image Services Office, located in room 6031A of Sidney Smith Hall. Image Services maintains the Department's extensive 35mm slide collection, and provides the following services to students and faculty of the Art History Department:
digital imaging, including scanning and photography
image sourcing
image software consultation & basic tutorials
audiovisual equipment for classroom use
room and A/V booking requests
setup for classes and special events
For questions relating to any of the above, or to make an appointment with Image Services, please contact the Department's Visual Resources Curator, Nicholas Westbridge, via email.
Visual Resources for Students
Students at the University of Toronto have access to a wide variety of visual resources to help with research and class work. The Art History Department's Visual Resources Curator, or many of the University's sepcialtist librarians, are happy to assist in finding the best digital and physical resources for your image needs. Some suggested starting points are found below:
FADIS

FADIS (Federated Academic Digital Imaging System) is a collaborative online database management system (currently eight sites at U of T and across Canada) of more than 150,000 works of art from virtually every period, culture, and discipline. Its content is largely tailored to current teaching and research needs, but it also constitutes a valuable image archive. FADIS also provides teaching and review tools for classroom presentation and study, as well as offering personal image storage and use. More information may be found on the FADIS resource page, and FADIS may be accessed via login with your UTORid by visiting: https://fadisx.library.utoronto.ca

Artstor

Artstor brings together media from the world's museums, archives, scholars, and artists, with a specialized suite of tools for teaching and learning with visual materials — all rights-cleared for education and research. In order to access the Artstor database, students and faculty must be connected to the University of Toronto network for authentication. A separate Artstor account is not necessary for use, however by creating an account users may save preferences and search results for later use, as well as access image download options (image download may not be available for all entries, and download resolutions may vary). To access Artstor, simply visit: https://www.artstor.org/

Additional Visual Resources

The University of Toronto Mississauga has put together a comprehensive and invaluable collection of visual resouces that students and faculty can browse and link to via the UTM Images and Visual Resources webpage.