Areas of Interest
History and theory of photography and new media
Biography
Professor Kaplan is recognized internationally for his innovative historical and theoretical contributions to the field of photography studies in such areas as spirit photography, photography and community, photographic humour, the New Vision, and photography theory.  His wide-ranging research interests include 20th and 21st century European and North American art and visual culture; film and media culture; deconstruction; contemporary Jewish art and visual culture; humour studies; and new media art practices (especially augmented reality).  Kaplan has published eleven books, three exhibition catalogues, and over eighty scholarly essays and articles.  He holds cross-appointments or affiliations with the Cinema Studies Institute, the Centre for Jewish Studies, the Centre for the Study of the United States, and the Knowledge Media Design Institute.  He has collaborated with the artist Melissa Shiff on research-creation projects incorporating new media including the highly acclaimed augmented reality exploration, Mapping Ararat, and, more recently, the virtual reality project, The Imaginary Jewish Homelands of I.N. Steinberg.  
Louis Kaplan has been awarded a Standard Research Grant as well as both Insight and Insight Development Grants from the Social Sciences and Humanities Research Council of Canada.  His research appointments include Visiting Scholar at the Center for Jewish History in New York (2013-2014), Faculty Research Fellow at the Jackman Humanities Institute at the University of Toronto (2014-2015), and Getty Library Research Fellow at the Getty Research Institute in the summer of 2018.  His undergraduate teaching appointment is in the Department of Visual Studies at the Mississauga campus where he served as the inaugural Chair.
Recent Graduate Courses
Augmented Reality Art: Mapping Digital Culture
Photography and Humour
Photography and Modernism: Montage and Modern Life
Current Research
The Imaginary Jewish Homelands of I.N. Steinberg. Chief historian and theorist on collaborative research-creation project using virtual reality to image and imagine I.N. Steinberg and the Freeland League's plans to transform three remote sites (Kimberley Western Australia, Port Davey Tasmania, and the Saramacca region of Suriname) into a Jewish refuge/homeland against the backdrop of the Holocaust.  This project includes specific study of visual images related to Steinberg and other key Jewish territorialist figures (Melech Ravitch and Critchley Parker, Jr.) in Australia.
Leo Steinberg's Jewish Questions. Exploration of the famous art historian and critic and his relationship to Jewish cultural questions especially in light of his association with the organization led by his father (Freeland League).  This project was awarded Getty Library Research Fellowship.
Exegesis Xxenogenesis. Intellectual biography and exegetical analysis of the revelations of the Polish-American theosophical author and spoken word and visual artist, Xxenogenesis (b. 1926) especially related to his cult album, Sexxenogenesis #1 (1973).  This peer-reviewed project is co-authored with Professor Scott Michaelsen (Michigan State University) and it is scheduled for publication with Metanoia Press.
Selected Publications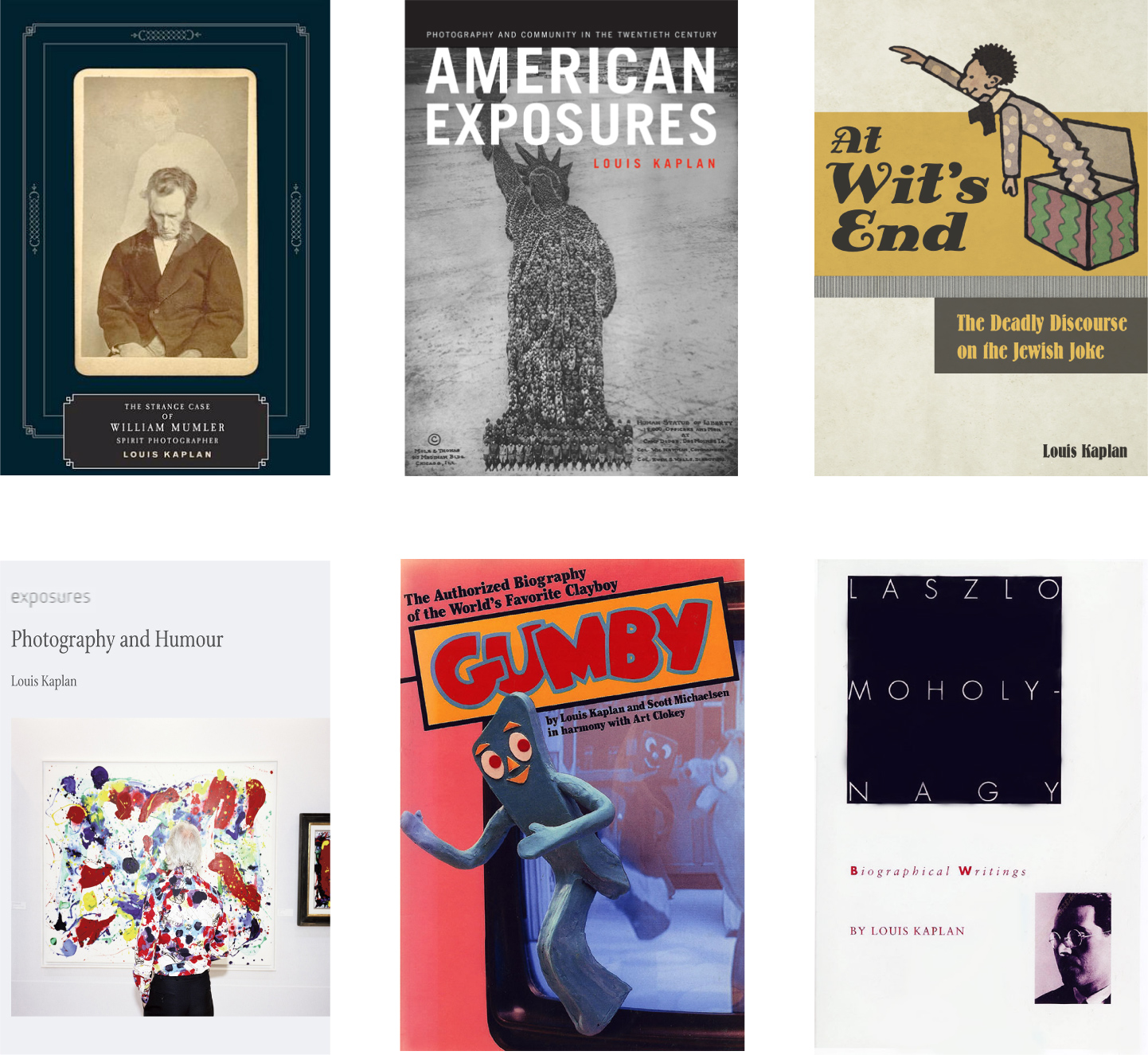 Education
PhD, University of Chicago, 1988