Art History Speaker Series: Hannah Baader
When and Where
Friday, March 26, 2021

4:00 pm

to

6:00 pm
Speakers
Dr. Hannah Baader, Permanent Senior Research Fellow at the Kunsthistorisches Institut in Florenz, Max-Planck-Institute
Description
The Department of Art History Speaker Series is pleased to welcome Dr. Hannah Baader (Permanent Senior Research Fellow at the Kunsthistorisches Institut in Florenz, Max-Planck-Institute).
"The King, the Mermaid and the Sea. Palermo,  ca.1220"
Friday, March 26, 2021
4 pm
Online via Zoom
Registration for this free event is required. Please register using the Register+ button at the top of the page or this link.
Dr. Baader will be discussing a pair of gloves as part of a larger work on the Mediterranean. The gloves are thought to have been part of the coronation robes of 1220 when Frederick was crowned a Roman Emperor. It is also said that they were made in Palermo before 1220. The gloves are made of red samite and encrusted with gold embroidery, pearls, precious stones, and small enameled plaques.
Hannah Baader is Permanent Senior Research Fellow at the Kunsthistorisches Institut in Florenz, Max-Planck-Institute, and leader of the Research Group Transregional Art Histories. Spaces, Actors, Ecologies. She studied art history, law and philosophy in Berlin and Vienna and received her PhD at the Freie Universität Berlin (2002). Before joining the Kunsthistorisches Institute in Florence in 2004, she was appointed by the Freie Universität Berlin (1995-2001) and the Bibliotheca Hertziana in Rome, Max-Planck-Institute (2002-2003). Her doctoral research was supported by the Gerda-Henkel Foundation. She was guest scholar at the Max-Planck-Institute for the History of Science in Berlin (2007), the Getty Research Institute in Los Angeles (2014 and 2016) and Visiting Professor at the University of Heidelberg at the Cluster of Excellence Asia and Europe in a Global Context (2017) and at the University of Zurich (2017). She obtained major grants from the Getty Foundation for Art, Space and Mobility in Early Ages of Globalization, together with Avinoam Shalem and Gerhard Wolf (2010-2015). The research program Art Histories and Aesthetic Practices developed by her and Gerhard Wolf at the Forum Transregionale Studien Berlin was funded by the Federal Ministry of Education and Research (2013-2019). She is head of the 4A_Lab in Berlin, a research and fellowship program of the Max-Planck Institute in Florence in cooperation with the Prussian Cultural Heritage Foundation. Forthcoming publications include a monograph on The Iconology of the Sea in Early Modern Italy and Art and Ecology, edited with Sugata Ray and Gerhard Wolf (New York: De Gruyter, 2021).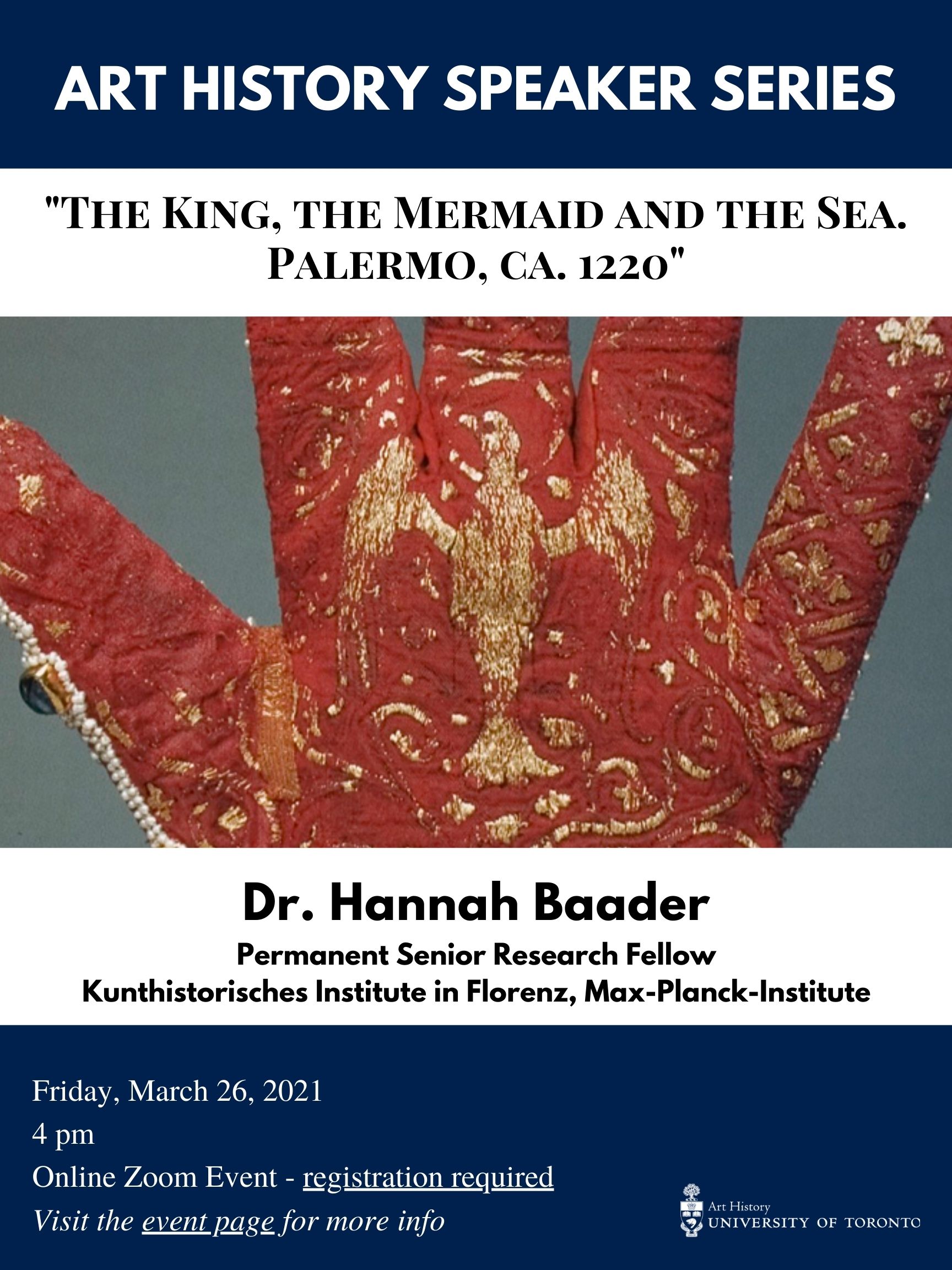 Sponsors
Department of Art History