Art History Speaker Series: Sonal Khullar
When and Where
Friday, November 20, 2020

4:00 pm

to

6:00 pm
Speakers
Sonal Khullar, W. Norman Brown Associate Professor of South Asian Studies, University of Pennsylvania
Description
The Department of Art History Speaker Series is pleased to welcome Dr. Sonal Khullar (University of Pennsylvania).
"Uncommon Ground: Art, Aesthetics, and Agency in Contemporary India"
Friday, November 20, 2020
4 pm
Online via Zoom
Registration for this free event is required. Please register using the following link.
Dr. Sonal Khullar, W. Norman Brown Associate Professor of South Asian Studies, Department of the History of Art, University of Pennsylvania. Dr. Khullar specializes in the art of South Asia from the eighteenth century onward. Drawing on scholarship in anthropology, feminist theory, and postcolonial studies, her research and teaching interrogate the global turn in art history rather than taking its significance and implications for granted. She is particularly interested in histories of cosmopolitanism, postcolonial art worlds, art-writing and life-writing, critical historiographies of art, aesthetic theories, feminist geography, the anthropology of art, cross-cultural exchange, and the problem of comparison across areas and periods.
---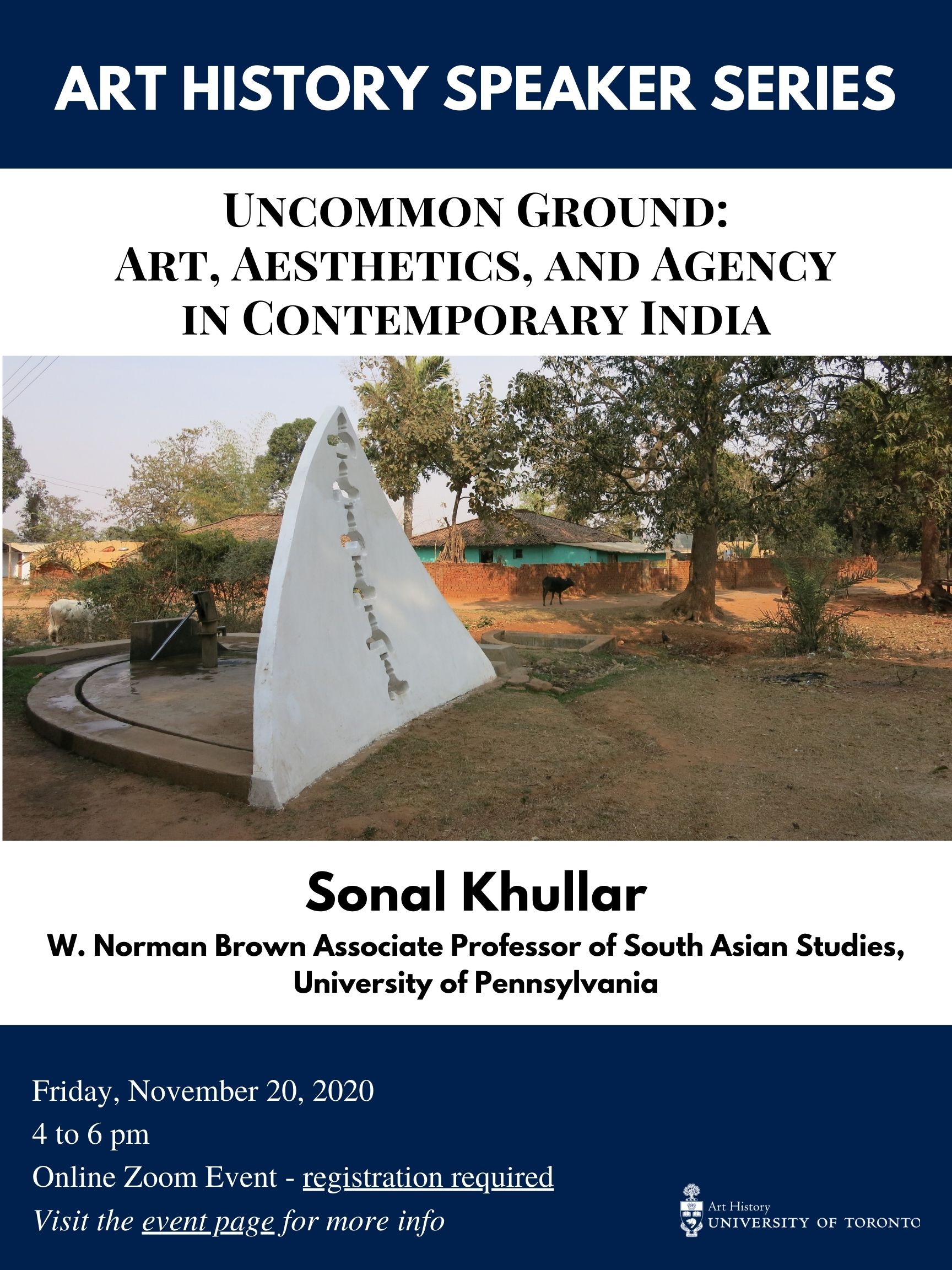 Sponsors
Department of Art History