A new prime ministerial mansion could showcase Canadian architecture, but preserving the old shows a commitment to conservation and care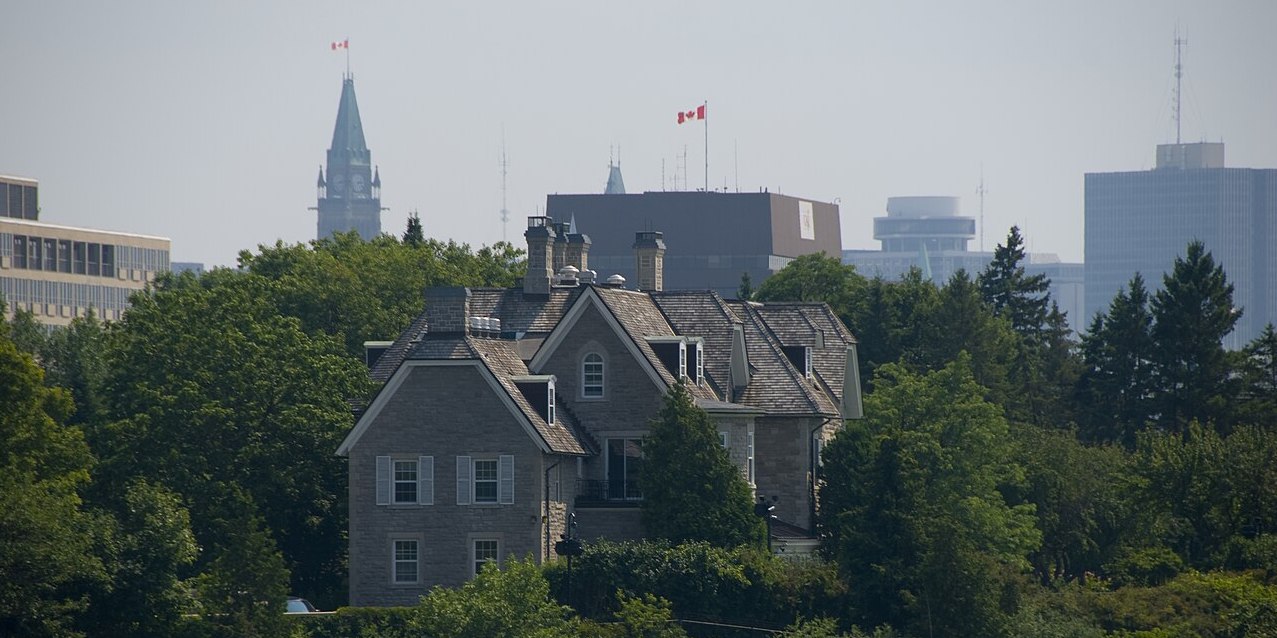 The Trudeau government's announcement that 24 Sussex Drive, the prime minister's official residence in Ottawa, may be too dilapidated to save is a national disgrace.
The historic limestone-clad edifice has been in a slow decline for years. Asbestos, mould and rodent droppings have now made it uninhabitable. The roof, insulation, electrical wiring and air conditioning all need significant work. These are the same troubles that might afflict any aging house — but what private homeowner would let the problems pile up like this?
Chalk up Canada's poor stewardship of the residence to political cowardice. None of the last few prime ministers wanted to be seen requesting public money to renovate his own house. Their fears were not unfounded: the latest news prompted Opposition leader Pierre Poilievre — who also gets a government-provided house — to pitch potshots at the prime minister.
But in trying to dodge political hits, our leaders have betrayed their duty of care to a piece of Canadian heritage. Anyone who lives in an old house knows that it requires vigilant upkeep. If you don't take care of your historic architecture today, it will cost you much more tomorrow.
Now Trudeau must choose: Should the house be renovated, at a cost of some $40 million? Or — as seems increasingly likely — should it be torn down and replaced with a new residence, on the same site or nearby?
24 Sussex is of modest architectural significance, having morphed dramatically since its completion in 1868. Originally a private residence, it is an artifact of the eventful period that saw the confederation of Canada and the planning of Ottawa. Later owners encrusted it with Victorian gingerbread.
When the federal government acquired the house in the 1940s, it stripped away the accumulated frippery and redesigned it for the prime minister, who lacked an official residence. Now more austere-looking, the house was a Canadian answer to London's famous No. 10 Downing Street.
After so many renos, though, virtually nothing remains of the original 1868 house. 24 Sussex has become a handsome but relatively conventional mansion.
Perhaps that is as it should be. Buildings and their arrangement in the landscape say a lot about the social positions of their occupants. The prime minister is not our head of state — he is only a servant — and it is good for his house to be dignified but not extraordinary. 24 Sussex appropriately defers to nearby Rideau Hall, the Ottawa residence of King Charles and, in his absence, the governor general. If 24 Sussex is replaced, the new mansion should reflect our constitutional order in a similar way.
A new prime ministerial residence could be a welcome showpiece of contemporary Canadian architecture. A love of building runs deep in Canadian identity, from the construction of the Canadian Pacific Railway, which made confederation possible in the first place, to the dramatic urban development now underway in cities like Toronto. The beaver, nature's great construction worker, is a national symbol.
No surprise, then, that some of today's most creative and accomplished residential design practices — firms like Shim-Sutcliffe, Patkau and MacKay-Lyons Sweetapple — are based in Canada. At a moment when government wants to promote new construction in the housing market, commissioning a Canadian to design the prime minister's new residence could spotlight sustainable design innovation in this crucial sector.
Still, it's hard to tout sustainability when you're demolishing a heritage structure. As the architect Carl Elefante points out, "the greenest building is one that is already built." Sustainability is less about what you build than how you maintain it. Maybe it would send a better message, after all, if Canada takes responsibility for fixing the mess at 24 Sussex.
Either way, we must make sure this kind of embarrassment never happens again. Good architecture is never just a one-time investment. It is a commitment that involves ongoing care and conservation. Learn that lesson and we can start putting our house in order.
National Post
Joseph Clarke is an associate professor of architectural history at the University of Toronto.
Categories