Maneet Kaur is an undergraduate student at the University of Toronto studying Art History and Political Science. Outside of school she enjoys creating custom art pieces (@mxn.custom on Instagram), kickboxing, and of course, attending arts events. In an initiative to showcase local art events/galleries, she and another Art History student will be visiting galleries and writing a series of reviews.
Art in Canada Since the 1960's (FAH354H1) is a course made available by the University of Toronto's Art History department that was taught this year (2021/2022) by Professor Sarah Stanners. The course covers art, art writing, and social contexts that impacted artists from the 60's to 2010's within Canada. Throughout the semester this was achieved by looking at the importance of Indigenous perspectives, visiting publicly accessible art, looking at reception versus intention, and much more.
On December 1, 2022, Professors Sarah Stanners and Mark Campbell, also known as DJ Grumps, delivered a conversational style lecture focused on Hip-Hop Culture within Canada. Looking at the various aspects of Hip-Hop culture, it was shown to have a place within visual art, literature and many other fields outside of the music industry. After listening to Dr. Campbell and Dr. Stanners' lecture, there was one point that resonated with me the most: Hip-Hop's underrepresentation. This underrepresentation is seen not only in the music industry (radio) or art spaces, but within the academic conversation. Hip-Hop culture holds significance for many reasons, but this short discussion with Stanners and Campbell looked at Hip-Hop as a stage for sharing lived experiences. A prime example of this was Maestro Fresh Wes' song, Nothing at All (1991). Through this track Wes was able to encourage social consciousness, inspire activism, and point towards ongoing injustices within Canada. An example in his lyrics is at 00:59 in, Nothing At All, where Wes states, "Framing every man as equal, I hate to see what y'all got planned for my people". Despite this importance and significance, it was emphasized by Campbell and Stanners that Hip-Hop is left out of conversations because it is not seen as academic enough.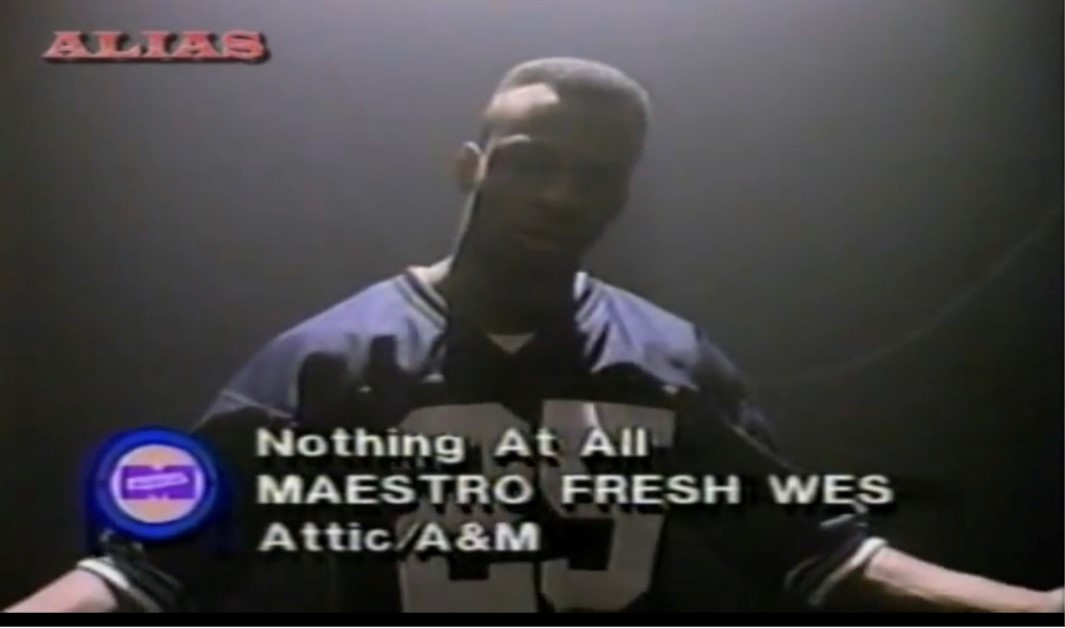 Prior to writing this I thought that highlighting Professor Stanners' lecture would be great exposure for Hip-Hop Culture within an academic setting, but I quickly realized that a short article would not create as much exposure as I'd wanted. For this reason I decided to compile a list of resources that are either examples of Hip-Hop Culture within Canada, highlights its Black origins, or is a platform for real life experience at the University of Toronto. Although this short article and list is not monumental in bringing representation, I hope that this article and list help in some way by bringing exposure to the topic, specifically within an academic setting. 
UofT Courses
UTSG
Black Canadian Studies CDN335

Black Cinema CIN337

Black Playwrights: Resistance, Resilience and Transformation DRM462

Black Canadian History HIS265

Land-ing: Indigenous and Black Futurist Spaces WGS390

Other courses available on course calendar
UTM
Black Feminist Performance in Popular Culture and Everyday Life WGS415

Black Education EDS291

Other courses available on course calendar
UTSC
Critical Race and Black Feminist Theories WSTC26

Other courses available on course calendar
UofT Clubs
UTSG
Black Future Lawyers

Black Graduate Students Association

Black Social Work Student Association

Black STEM Network

Skull Dance Club (offers HipHop Classes)

Black Students' Association

Afro-Dance and Culture Club

National Society of Black Engineers
UTM
African Students Association

Black Literature Club

Black Students' Association
UTSC
Black Students In Business

Black Students In Law and Policy
Other UofT Resources 
Hart House Hip Hop Education Program

Hart House HipHop Literature collection       

Playlists, articles, readings, etc
Finding Black Owned Businesses and Resources in Toronto
Categories