Maneet Kaur is an undergraduate student at the University of Toronto studying Art History and Political Science. Outside of school she enjoys creating custom art pieces (@mxn.custom on Instagram), kickboxing, and of course, attending arts events. In an initiative to showcase local art events/galleries, she and another Art History student will be visiting galleries and writing a series of reviews.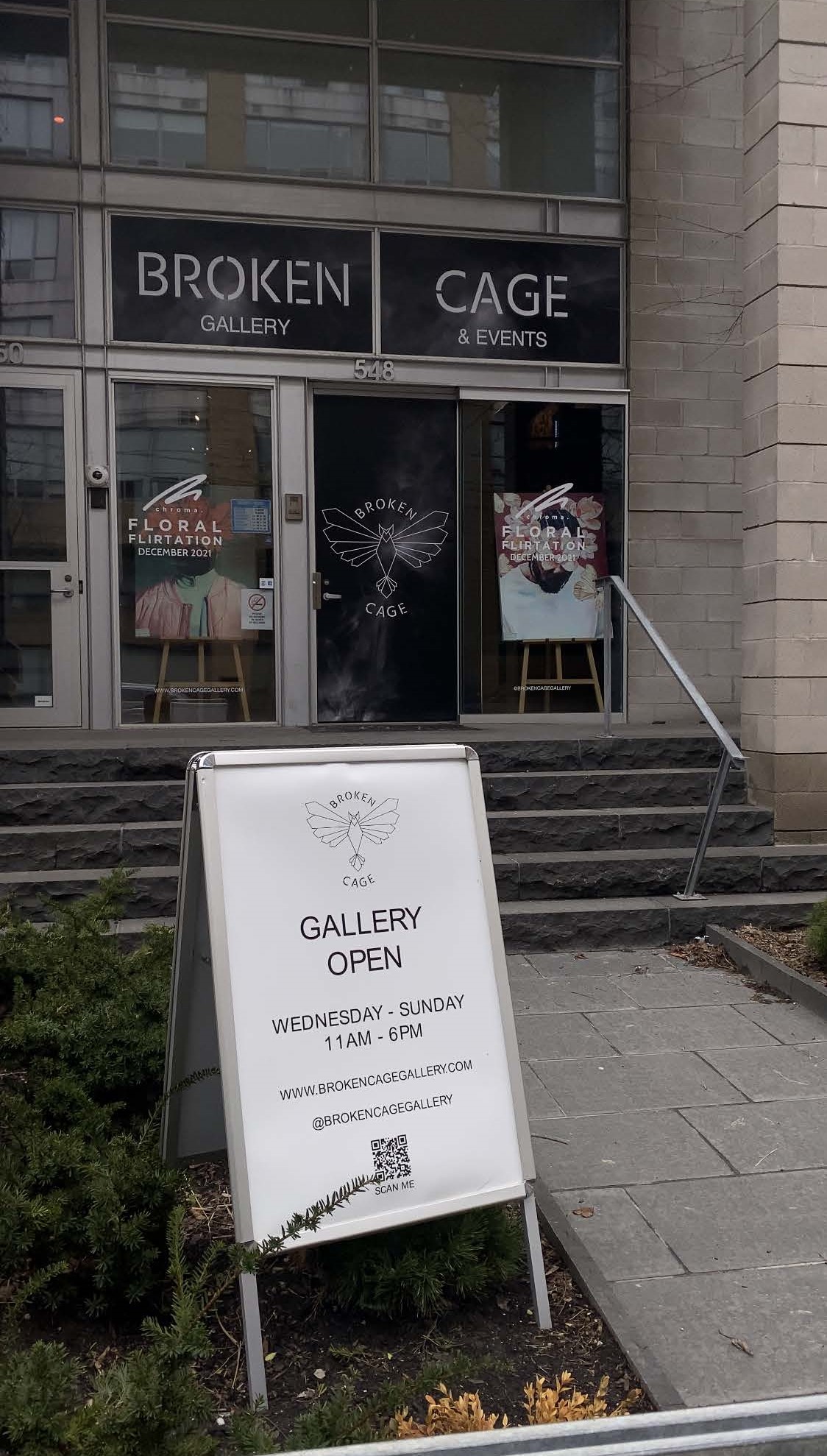 I came across Broken Cage Gallery after seeing a walkthrough of the space on TikTok, a social media platform of short video collections. This particular video showcased Broken Cage Gallery, a space that was more than the standard white walled art space. After visiting and having a short chat with Eric, the creator of Broken Cage Gallery, I learned about his experiences with the art scene from Toronto to Italy. One major takeaway from his art related experiences was that art spaces were often limited to the elite, and excluded individuals who could not afford to buy pieces. This limitation was not something Eric supported, so with Broken Cage Gallery his goal was to create a space that was accessible for anyone who had any interest in art or art events such as movies and entertainment. Broken Cage Gallery does this by displaying art and hosting events. With a stage area and loft space, it hosts comedy shows, movie nights, and even concerts.
Currently Broken Cage Gallery is exhibiting artists including HEVYN, Insane 51, Todd Monk, and more. The artist whose work stood out to me the most was Toronto based artist, Nashid Chroma. His huge colourful Digital Pop Art pieces cover the walls of Broken Cage Gallery from top to bottom, providing a strong contrast from the dark grey walls. Chroma's work is recognizable through his remarkable use of colors, florals, and recognizable figures such as Drake, Kendrick Lamar, 2Pac, Lil Nas X, and many more.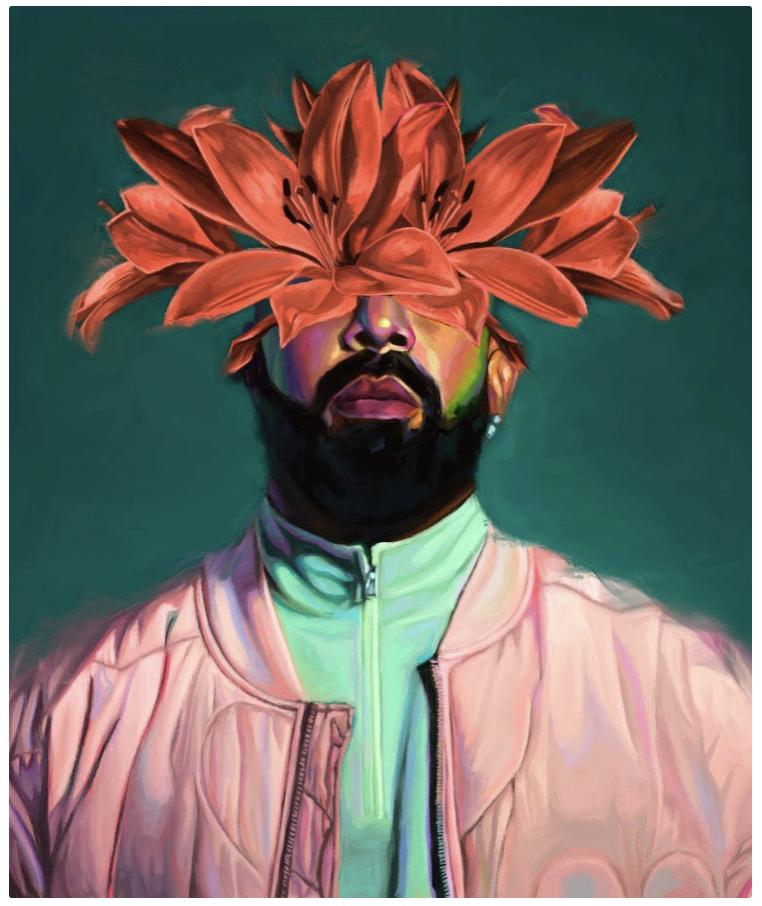 The piece above, CRTFDLVRBXY by Chroma is the perfect example of his staple aesthetic. Using complex colour combinations, Chroma delivers his take on the tension between humans and objects. The goal with his pieces is to humanize celebrities, reminding viewers that even famous characters such as Drake have complex emotions, insecurities, struggles, and dreams. His strong understanding of colour can be seen in the small details including the skin and coat, which have shades of green, purple and blue worked into them. This is continued in all his pieces to create a sense of cohesiveness.
Overall I would say Eric's mission of creating an inviting space for all was a success. I was welcomed with open arms along with all other visitors, the space features local and artists of colour, and extends beyond just paintinign but to entertainment and media. If you would like to give Broken Cage Gallery a visit, you can find a list of upcoming events here (including a Stand Up Comedy Night), along with many other events which they promote online and through Instagram.
Broken Cage Gallery
548 Richmond St West
Wednesday - Sunday 11am-6pm
www.brokencagegallery.com
@brokencagegallery (Instagram)