This February, scholars from Canada, Europe, and the United States convened at the Department of Art History for a workshop entitled "Building Communication: Architectural History and Media Archaeology." On the agenda: the state of historical research on architectural environments that were designed—or can productively be understood—as communication systems.
"This workshop builds on the University of Toronto's world-class programs in architectural history and its legacy of groundbreaking research on media," said Assistant Professor Joseph L. Clarke, who conceived the event and organized it with the support of a Connaught New Researcher Award. "It was a terrific opportunity for historians of architecture and media to get together and reimagine the relationship between our academic fields."
The discipline of media archaeology emerged in the late twentieth century as scholars developed new methods for the historical study of communication technologies such as movable type, cinema, and radio. More recently, emerging scholars in architectural history have applied these approaches to their own investigations, such as Clarke's work on the history of acoustics.
Although the field of media archaeology has especially flourished in Germany, it also has roots in the work of the late University of Toronto professor Marshall McLuhan. Given this connection, it was appropriate that "Building Communication" took place in the historic Coach House building where McLuhan once held his weekly seminars, now home to the university's McLuhan Centre for Culture and Technology.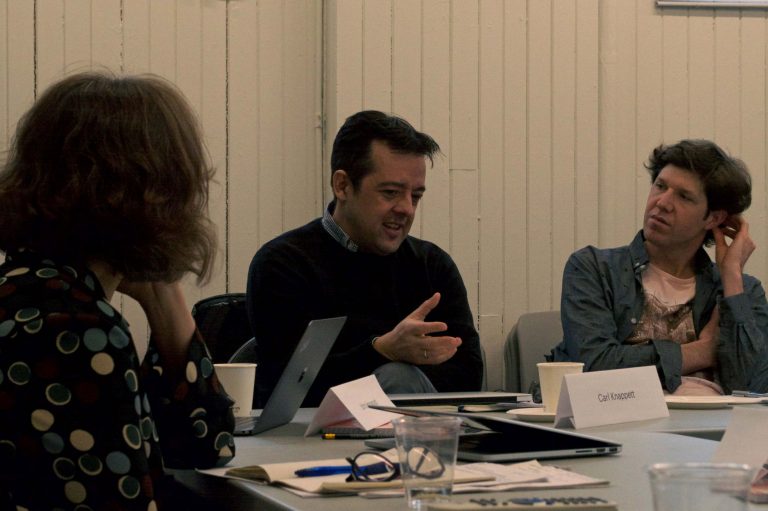 How has architecture helped make (or attempted to make, or conspicuously failed to make) communication possible?
In what ways have architecture's form and function changed as it has become implicated in new circuits of information transfer?
How have the communicative ideals and ambitions associated with technical media been complicated by the uncanny persistence of the "old media" of buildings?
Each participant presented one current research endeavour. Several of these presentations focused on the influence of cybernetics on architecture in the 1960s, particularly in the design of offices and universities. Other topics included the architecture of radio stations, the figure of the corridor in the modern novel, the architectural history of wires, and reading the melting of arctic ice as a media event.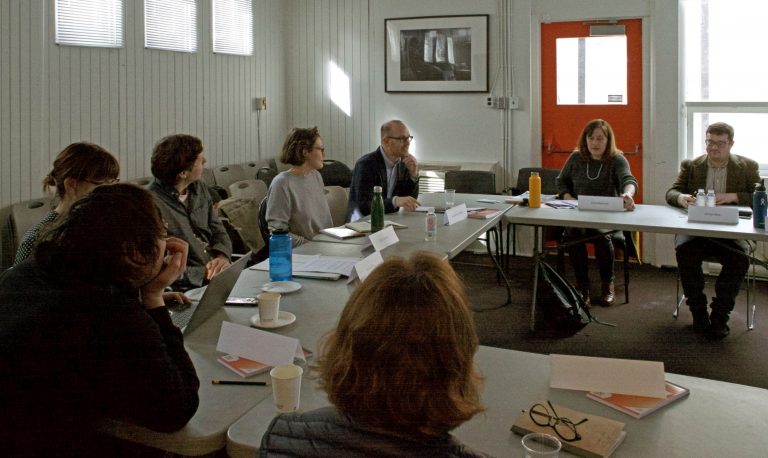 Categories