Samantha Chang, professional flutist and conductor and Art History PhD Candidate, will be teaching FAH 489H1-S Topics in Art History: Music and Art in Early Modern Europe in the 2021 Winter Term. We asked her to tell us a bit about herself.
What is your background in art history? What are your areas of specialization, and what drew you to those areas?
I am an art historian by day and a classical musician by night. My research combines the best of both worlds by investigating the conceptual relationships between music and the visual arts in the early modern period. My current project centers on how sixteenth- and seventeenth-painters negotiate intersectional identities in self-representation through the creation of musical self-portraits.
What are your (current) favourite works of art, even if you've never seen them in person? Why?
My two favourite works of art (related to music and art) are two musical instruments in the Victoria and Albert Museum collection. The first is a harpsichord made by Giovanni Baffo of Venice in 1574 (fig. 1). The harpsichord is made for a member of the Strozzi family and is elaborately decorated with scrolls, garlands, masks, grotesques, and winged putto. A cartouche of Apollo and the Muses sits in the center of the decorative programme on the inside of the lid. The V&A acquired the instrument in 1859 for a sum of £6.35. The second object is an English guitar by Johann Frederick Hintz from circa 1760 (fig. 2). The detachable keyboard mechanism always brings a smile to my face.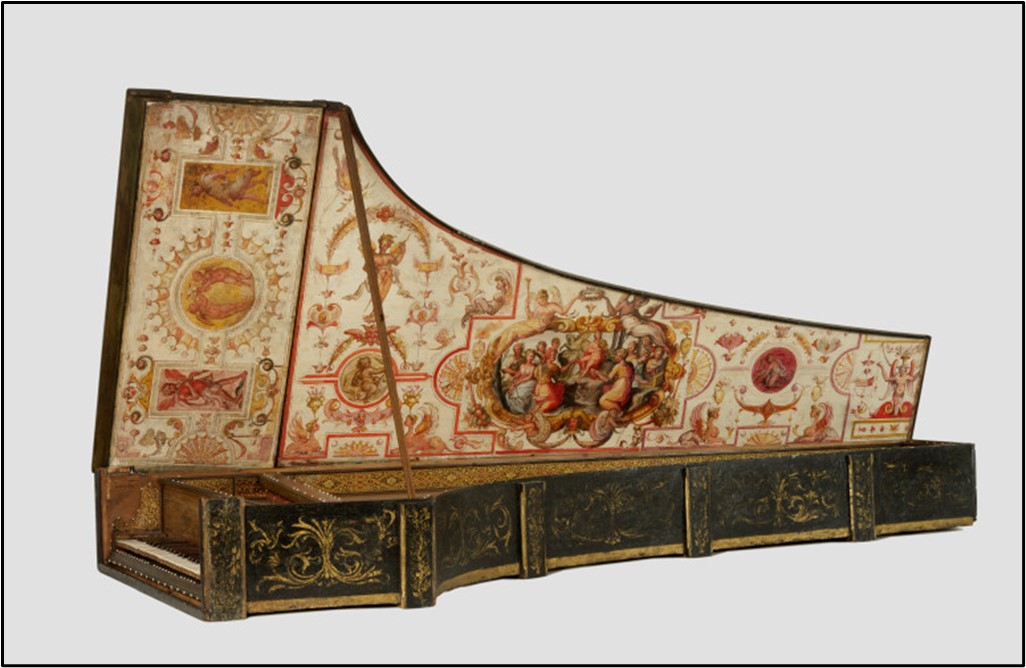 Tell us about your upcoming course.
FAH489H1S Topics in the History of Art and Architecture: Music and Art in Early Modern Europe is a choose-your-own-adventure course that examines the interactions between music and the visual arts in religious, professional, and recreational contexts. Students will explore historical musical-artistic practices and consider how the music-art relationship has developed between the early modern period and now.
Categories