Art history students are hoping to breathe new life into an important group of Ontario heritage buildings, offering new narratives and new ideas to better preserve some of the province's most treasured structures.
Students from the fourth-year Canadian art history seminar, Studies in Canadian Architecture and Landscapes: Hidden Canada, have been involved in a semester-long research project in partnership with the Ontario Heritage Trust (OHT). Supported by the provost's Learning & Education Advancement Fund, the course is offered as part of the Department of Art History's Canada Constructed initiative.
"The course explores how the built environment in Canada has been written, studied and preserved, with particular attention paid to which narratives have been privileged and which have been suppressed," says Jessica Mace, the course's instructor and art history postdoctoral fellow.
"The purpose of this project was to provide experience in working with a community partner, to carry out the process of original research and writing for a public audience, and to critically rethink the stories that are told about the built environment in Canada."
The students were assigned six buildings held by the OHT — many of which were constructed in the early 1900s. In Toronto, they included the Ontario Heritage Centre, the Elgin and Winter Garden Theatre Centre and George Brown House. The Barnum House in Grafton, Fulford Place in Brockville, and the Niagara Apothecary in Niagara-on-the-Lake were also selected.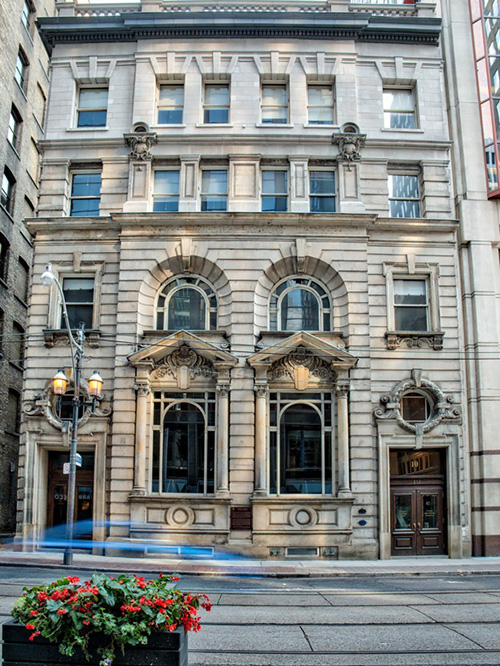 Students crafted updated messages about each building — addressing the issue that many of the buildings' plaques and public statements have not been updated since their original heritage designation decades ago.
The new language and revisions were meant to bring these statements into the present and create new narratives that will keep this group of heritage sites engaging for new generations of visitors.
The second objective was to examine each building's history and past functions and suggest new possible uses for each structure.
The students presented their research at a public forum on March 24 at the Ontario Heritage Centre, where they shared their ideas with OHT staff, local heritage and architectural professionals and U of T community members.
"The students brought forward innovative ideas that challenge these sites but they did so constructively, with an eye to making their programming and usefulness more inclusive, welcoming and technically sophisticated," says David Leonard, Community Programs Officer for the OHT.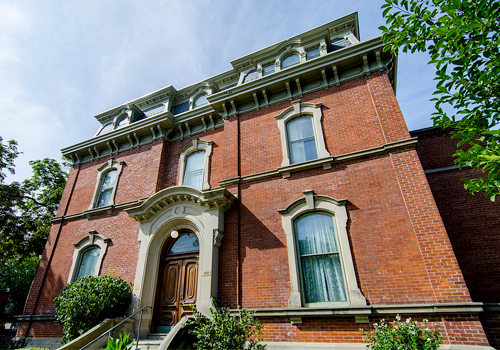 "The experience of working with the students was really enjoyable," adds Leonard. "The students produced well-thought out and achievable recommendations. Their work will push us at the Ontario Heritage Trust to refine and protect our property holdings in a way that complements our commitment to expand the narrative of Ontario's heritage."
"I was impressed with how carefully the students prepared, the professionalism they brought to the event, and how much they enjoyed it," says Mace. "I think it speaks to the value of their work that we had so many community members and professionals attend the public forum."
For the students the project with real-world implications was enriching.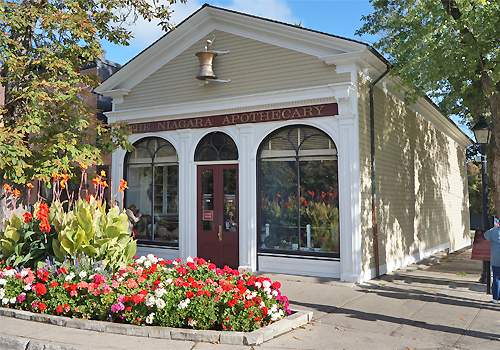 "This project asked us to move beyond the classroom and consider the people, histories, and spaces in our province," says Kaliyah Maria Macaraig, a fourth-year art history student minoring in classical civilization and a member of Woodsworth College.
"There is a sense that our work will positively affect the communities that interact with these heritage sites and expand the meaning of heritage for all communities and identities."
Siena Kunanec, also a fourth-year art history student with minors in Latin American studies and creative expressions and society, and a member of Victoria College, loved getting access to the OHT archives.
"I especially enjoyed the access to the photo books which had original images of visitors to the Niagara Apothecary, such as Prime Minister Diefenbaker and the Queen Mother," she says.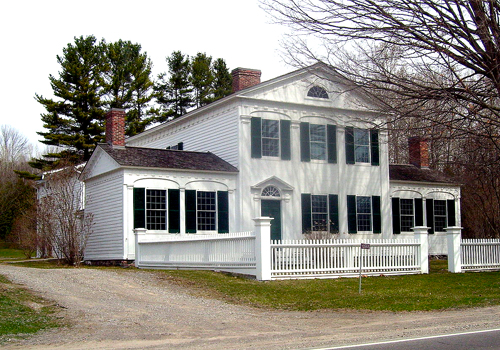 "I liked how the trust wanted the youthful voice," adds Kunanec. "Very rarely do young people feel their input is valued. Being encouraged to contribute a youthful perspective made me feel included."
Both Macaraig and Kunanec also felt proud of having their research valued by a community partner.  
"I felt my ideas were enthusiastically listened to by the OHT team," says Macaraig. "Receiving positive and constructive feedback from heritage workers really showed us that our ideas hold so much potential for creating future change for communities."
"It was an authentic experience," says Kunanec. "There are opportunities for our work to be published through the Ontario Heritage Trust, and this allowed us to realize we were doing real work, community work, that may have public impact."
For Mace, the project demonstrated how a community organization can benefit from tapping into the new skills and perspectives of humanities students.   
"Students are coming to the table with fresh perspectives and without historic baggage of how things 'should' be done in heritage," she says. "This project also offered students the chance to apply and build on skills learned in the humanities, whether it is critical thinking, research or public speaking.
"These were all put to work on this real-world project. I know that not all of my students will go into this area in their careers, but I hope that they will take away the fact that their skillset is highly desirable in the workforce in many different applications."