9th Annual Undergraduate Research Symposium: When Worlds End
When and Where
Saturday, March 18, 2023

10:00 am

to

5:00 pm
7 Hart House Circle, Toronto, ON M5S 3H3
Speakers
Ethan Matt Kavaler
Sasha Shevchenko
Description
The History of Art Students' Association proudly presents our Ninth Annual 2023 Undergraduate Research Symposium themed: When Worlds End. 
Through art, we have seen the world end many times over, and with it comes a sense of foreboding and unease about a future unknown. Over millennia, humanity has shown itself to have a morbid fascination with tragedy, the inevitability of death, and the beauty of the eternally damned. It is this preoccupation with haunting thoughts that has prompted the most macabre imagery in the art historical canon. Artists have a unique ability to tap into our deepest anxieties and fears, prodding at questions that we wish to never know the answer to. In many ways, art allows us to seek solace in calamity; in personal, societal, and religious catastrophe. Thus, endings are more than mere conclusions—they nurture beginnings.
For more information on this event, please visit the HASA symposium website.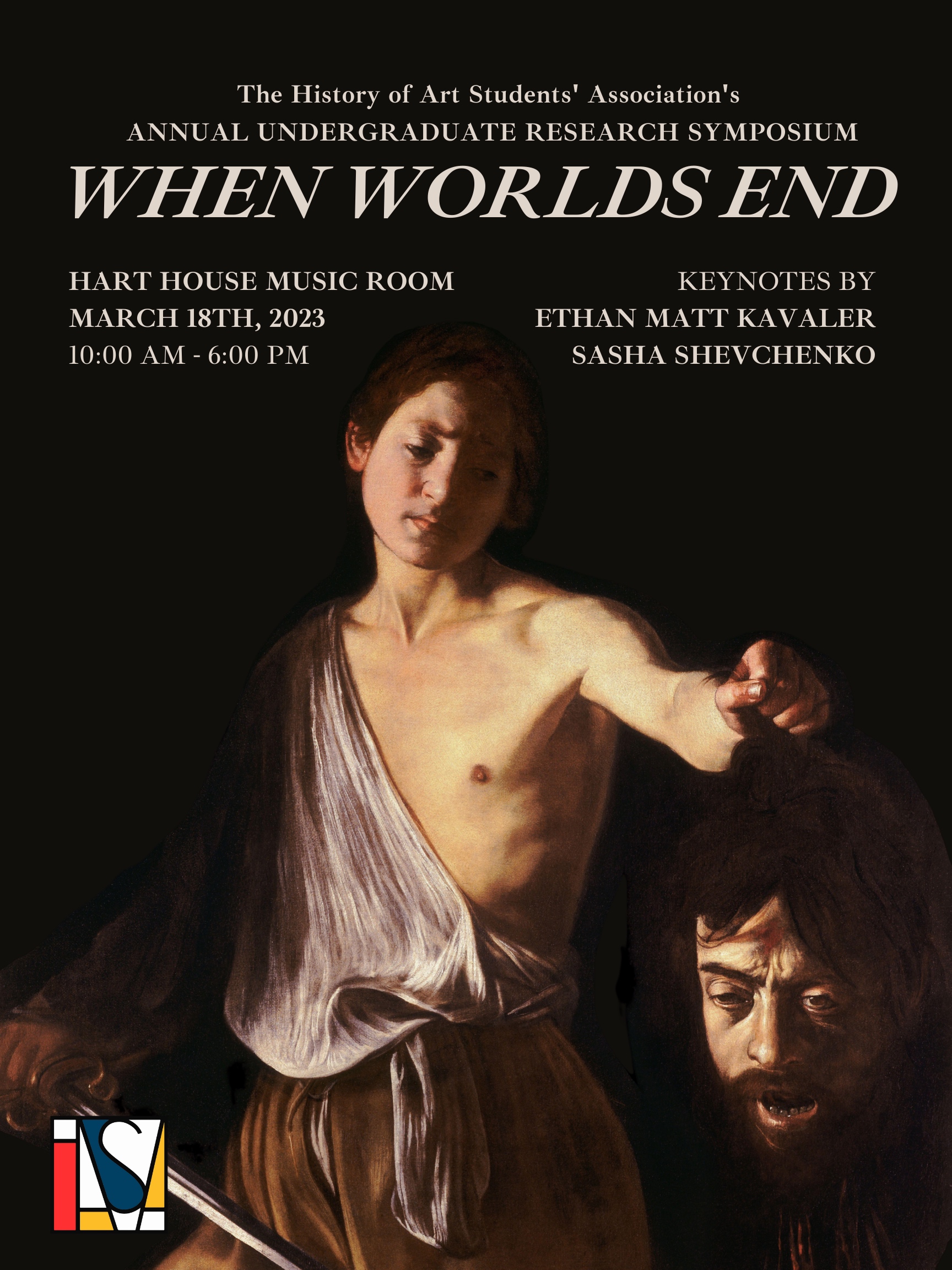 Contact Information
Sponsors
Department of Art History
Map
7 Hart House Circle, Toronto, ON M5S 3H3
Categories