Guest Lecture: Maya Harakawa (The Graduate Center, CUNY)
When and Where
Thursday, January 13, 2022

12:00 pm

to

1:30 pm
Speakers
Maya Harakawa, Graduate Center, CUNY
Description
The Department of Art History Guest Lecture Series is pleased to present:
"Through and Against Abstraction: Smokehouse Associates in East Harlem, c. 1969"
Maya Harakawa (Department of Art History, The Graduate Center, CUNY)
WHEN: Thursday, January 13th, 2022, 12-1:30pm EST
WHERE: Online via Zoom (registration required)
Abstract: This talk considers the work of Smokehouse Associates, an artist collective that made abstract paintings and sculptures in the streets of Harlem at the end of the 1960s. Founded by the painter William T. Williams in 1968, Smokehouse eventually grew to include Billy Rose and Guy Ciarcia (who Williams met as an undergraduate at Pratt Institute in Brooklyn) and the sculptor Melvin Edwards. Smokehouse's decision to locate non-objective abstract art in Harlem highlights aesthetic and social conflicts that plagued many Black artists in the 1960s, who debated if and how their work should relate to ongoing social movements for Black rights and empowerment. By discussing Smokehouse with the context of formal debates over abstraction and political debates over race and urban space in the decade, I argue that the group offers a distinct model for relating abstraction, race, and politics at a moment when the possibility of a politically informed abstraction was fiercely debated.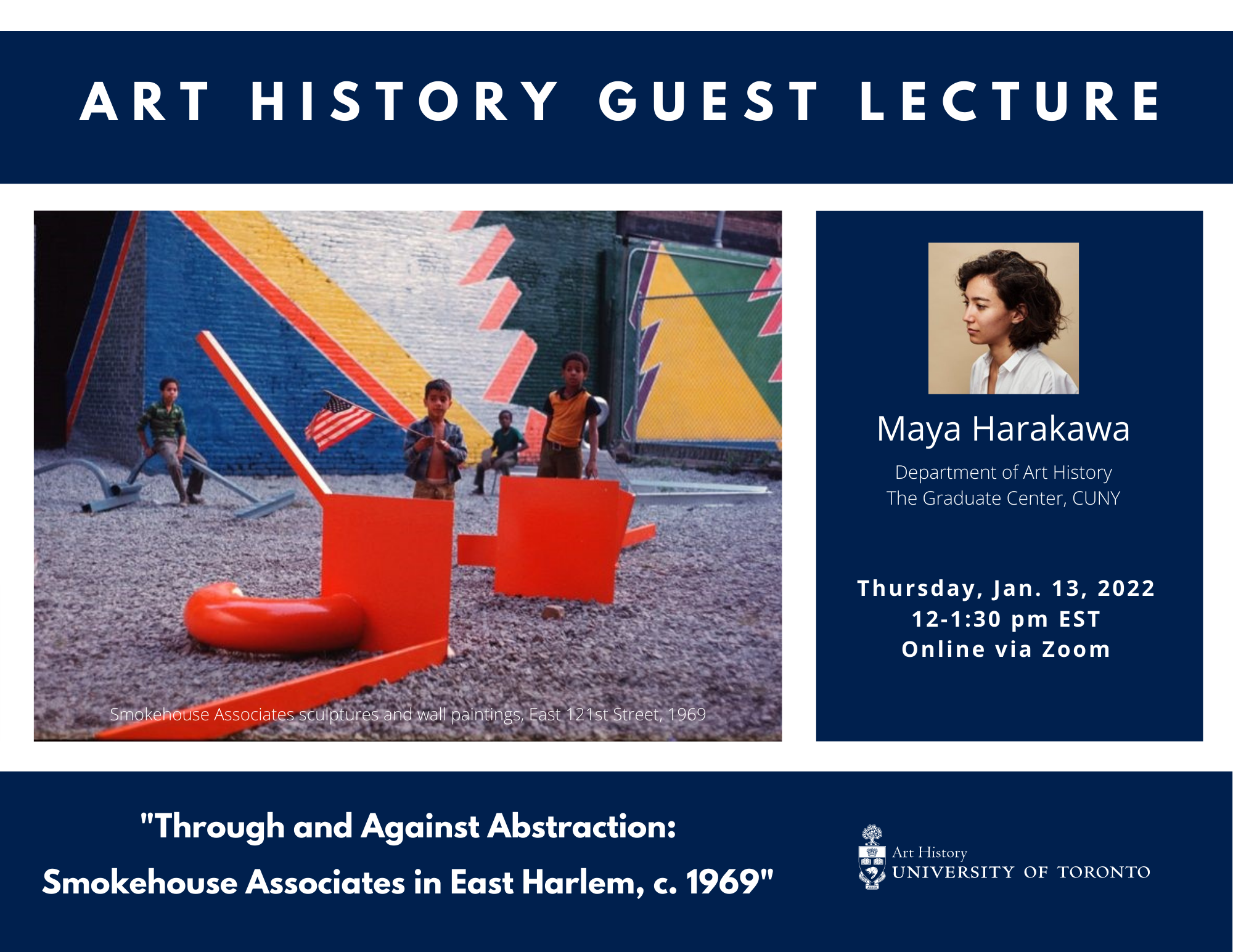 Contact Information
Art History Chair's Office